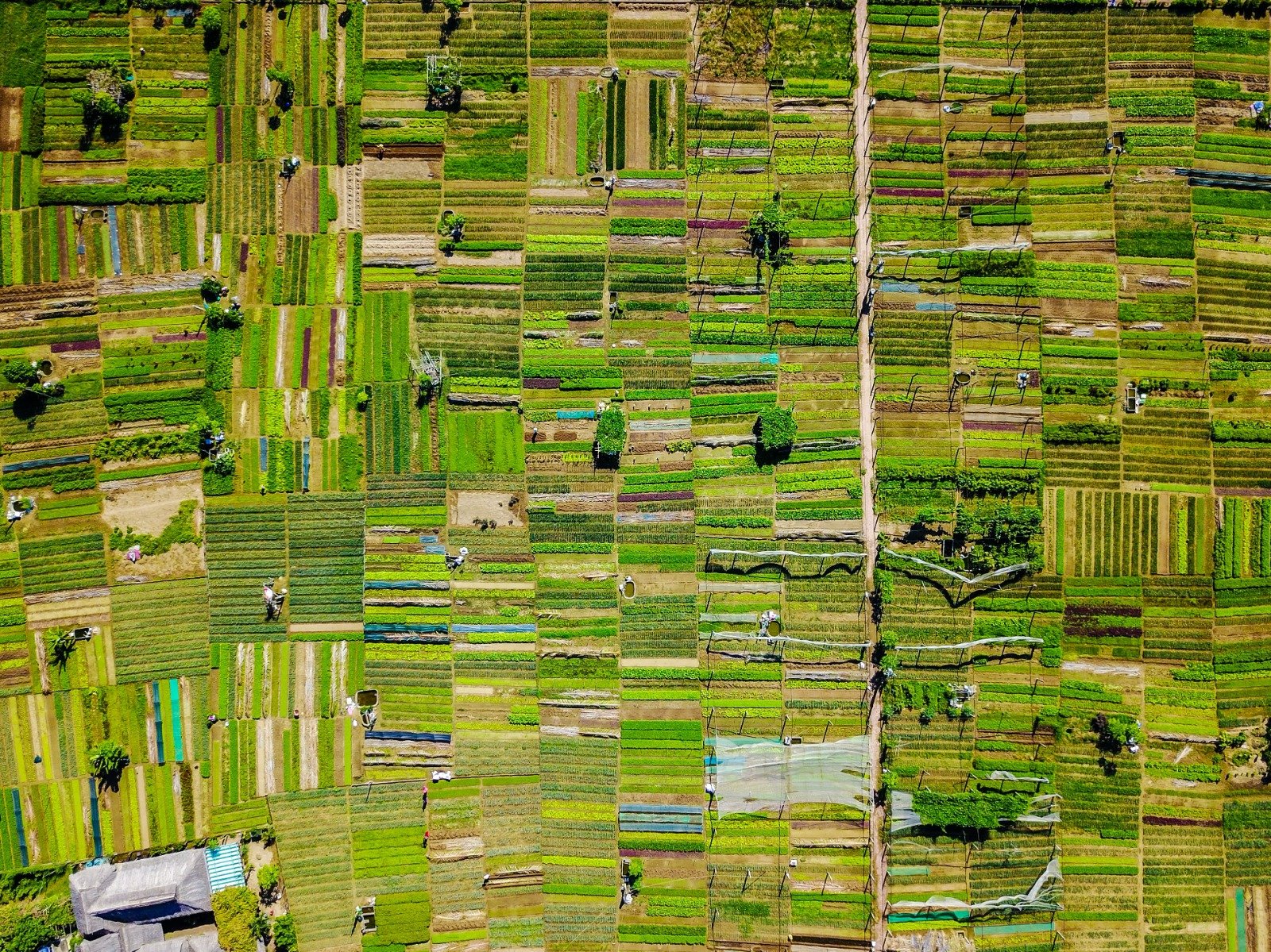 Agricultural Emissions
The food and beverage sector, responsible for 34% of global GHG emissions across the value chain, faces unique challenges in achieving decarbonisation. With the majority of emissions stemming from agriculture and land use change, it is crucial for companies to align with land-based emissions mitigation pathways and accelerate the transition to a net-zero global economy, in accordance with the Science Based Targets initiative (SBTi).

However, identifying and implementing emission-reducing technologies remains difficult, given the decentralisation and the need to balance climate goals with biodiversity, nutrition, food security, and the livelihoods of farmers and farming communities.

Terrascope, with deep expertise in decarbonising the agri value chain, has successfully worked with large MNCs worldwide in categories such as crop and livestock retailers, primary processors and traders, manufacturers, and retailers, and is well-equipped to navigate the complexities of the agricultural sector and guide enterprises on their end-to-end decarbonisation journey.
Key Emissions Hotspots in Agriculture
While a significant proportion of emissions originate from agriculture and land-use change, over 90% of emissions in trading and retail businesses in the food and beverage industry are from Scope-3 emissions.


Methane Emissions from Rice Cultivation
Paddy rice cultivation, in which flooded fields prevent oxygen from penetrating the soil, creating ideal conditions for methane emitting bacteria


Emissions from Fertiliser Production
All upstream emissions in carbon dioxide equivalent associated with the production of fertilisers, including all the raw and processed materials.


N2O Emissions from Fertiliser Application
Emissions from synthetic and organic fertiliser application from nitrification and denitrification that increase the amount of nitrogen in the soil, emitting nitrous oxide.


Emissions from Irrigation
Emissions in carbon dioxide equivalent associated with energy use, infrastructure, and machinery used to deliver water to crops.


Land Use Change Emissions in Feed Production
Emissions from Feed Production (typically soybean and maize grains) are attributed to carbon dioxide emissions from Land Use Change, which are often associated with a change in land cover and an associated change in carbon stocks


Methane Emissions from Enteric Fermentation
Methane is produced in herbivores as a by-products of enteric fermentation, a digestive process by which carbohydrates are broken down by microoorganisms into simple molecules for absorption into the bloodstream.


Methane and N2O Emissions from Manure Management
Methane is produced during the storage and treatment of manure, and from manure deposited on pasture. Nitrous oxide is produced directly and indirectly during the storage and treatment of manure before its applied to land or otherwise used for feed, fuel, or construction purposes.


Methane Emissions from Palm Oil Mill Effluent
Palm Oil Mill Effluent (POME) is a wastewater resulting from processing fresh fruit bunches to crude palm at the mills. Left untreated in the open, POME decomposes organically and this releases greenhouse gases like methane and carbon dioxide.


Carbon Dioxide Emissions from Land Use Change
Forests store large amounts of carbon in their biomass and perform the very important ecosystem service of helping to regulate the global climate. When forests are converted to other land uses, they release their carbon as carbon dioxide.


N2O Emissions from Fertiliser Application
Emissions from synthetic and organic fertiliser application results primarily from nitrification and denitrification processes that increases the amount og nitrogen available to microbes in the soil, which turn it into nitrous oxide.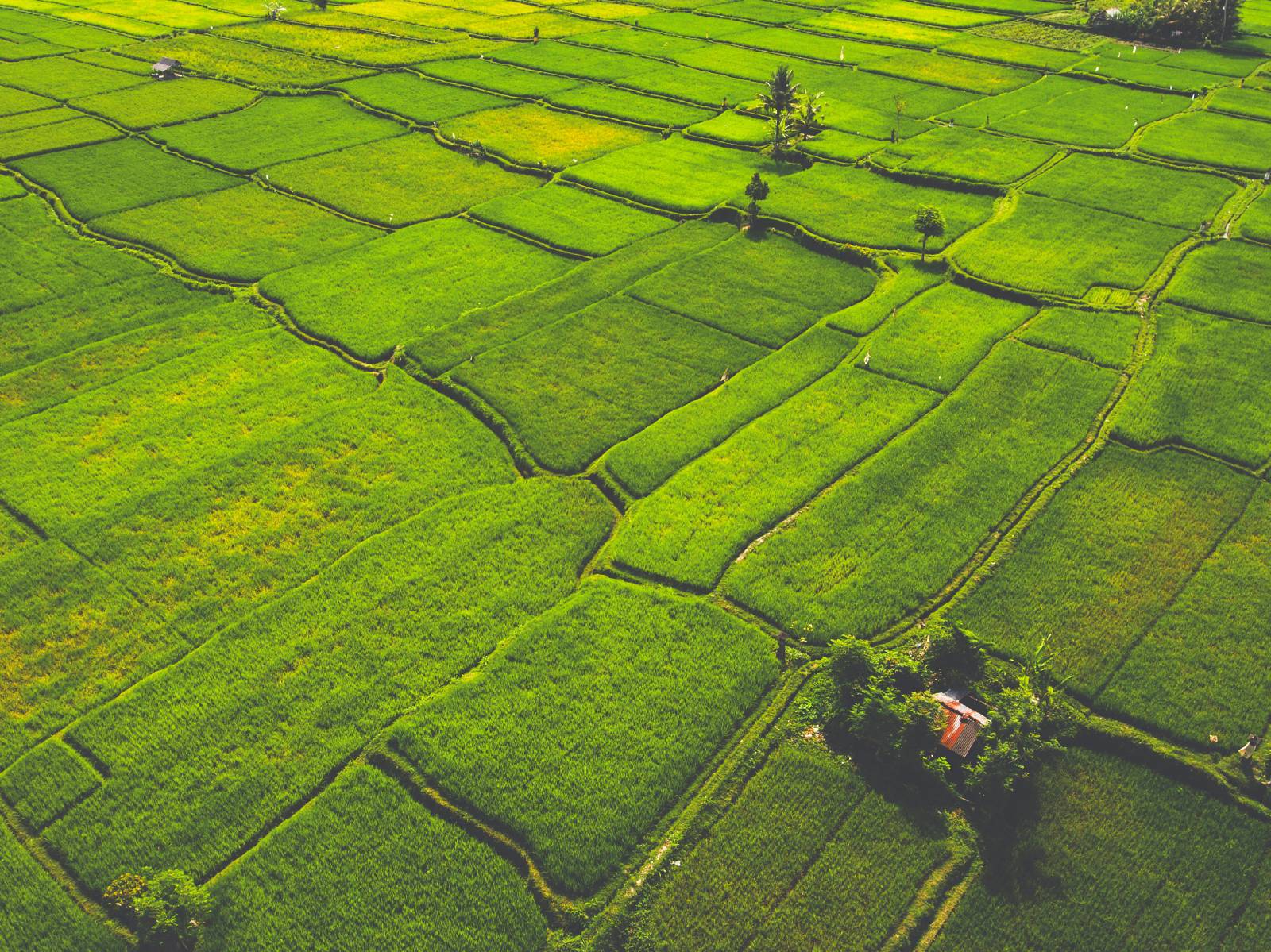 Forest, Land and Agriculture (FLAG)
The Forest, Land, and Agriculture Science Based Target Setting Guidance (FLAG) is a pioneering global standard for land-intensive companies to establish science-based targets, encompassing land-based emissions reductions and removals. This robust, science-driven approach aligns with the Paris Agreement's 1.5°C goal, enabling companies to effectively cut land-related emissions.

FLAG targets are required for companies in SBTi FLAG-designated sectors or those with over 20% FLAG-related emissions. Companies must establish a baseline year, account for land-based emissions and removals separately, and trace primary commodity emissions in processed products.

Terrascope assists companies in meeting these requirements by identifying land-intensive activities, verifying FLAG-related emission thresholds, and separately accounting for land-based emissions and removals. Additionally, Terrascope maps raw commodities in processed products and guides companies in selecting appropriate pathways for setting FLAG targets. Adopt FLAG Guidance and Terrascope's expertise to drive your company towards a sustainable and responsible future.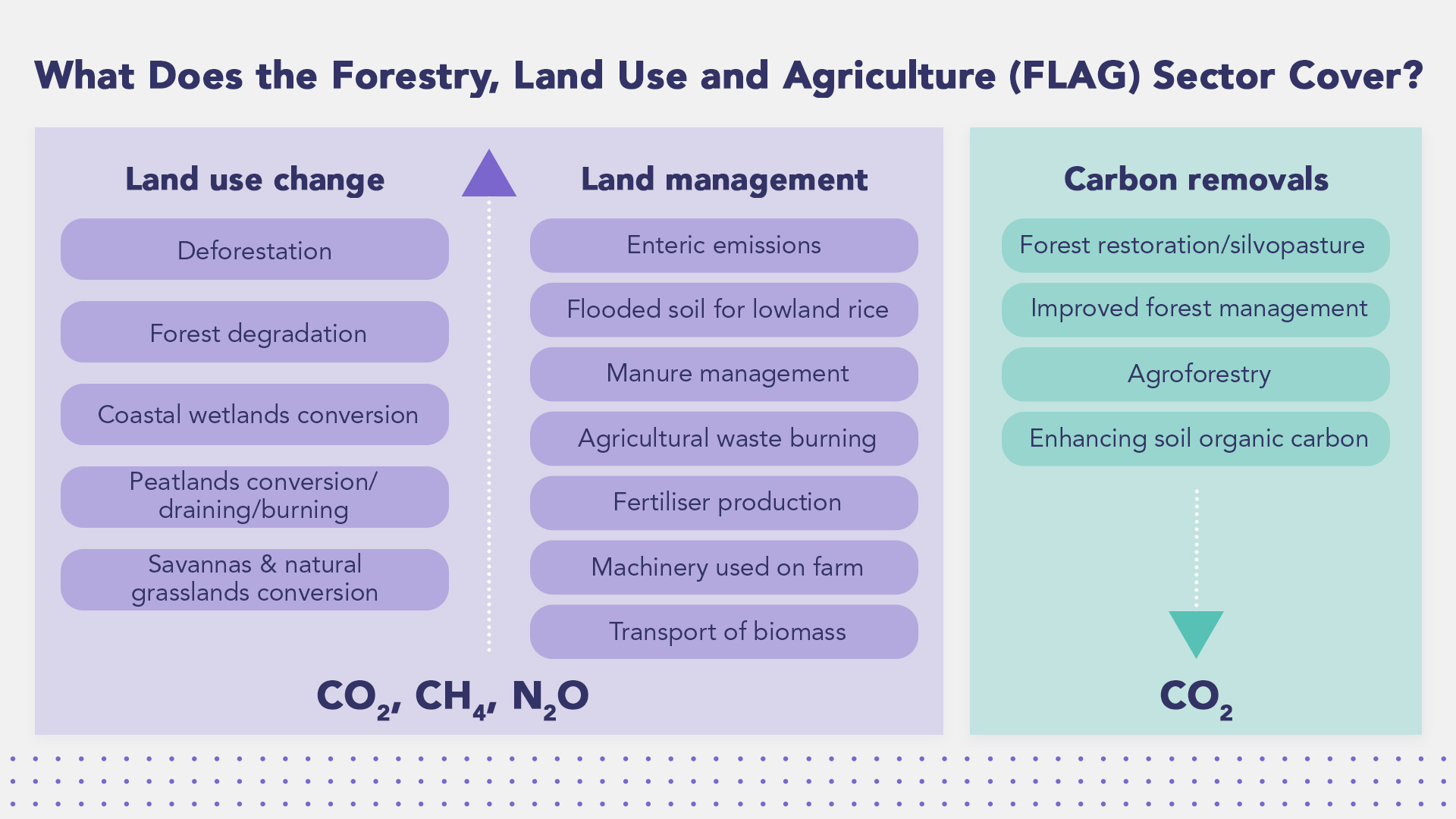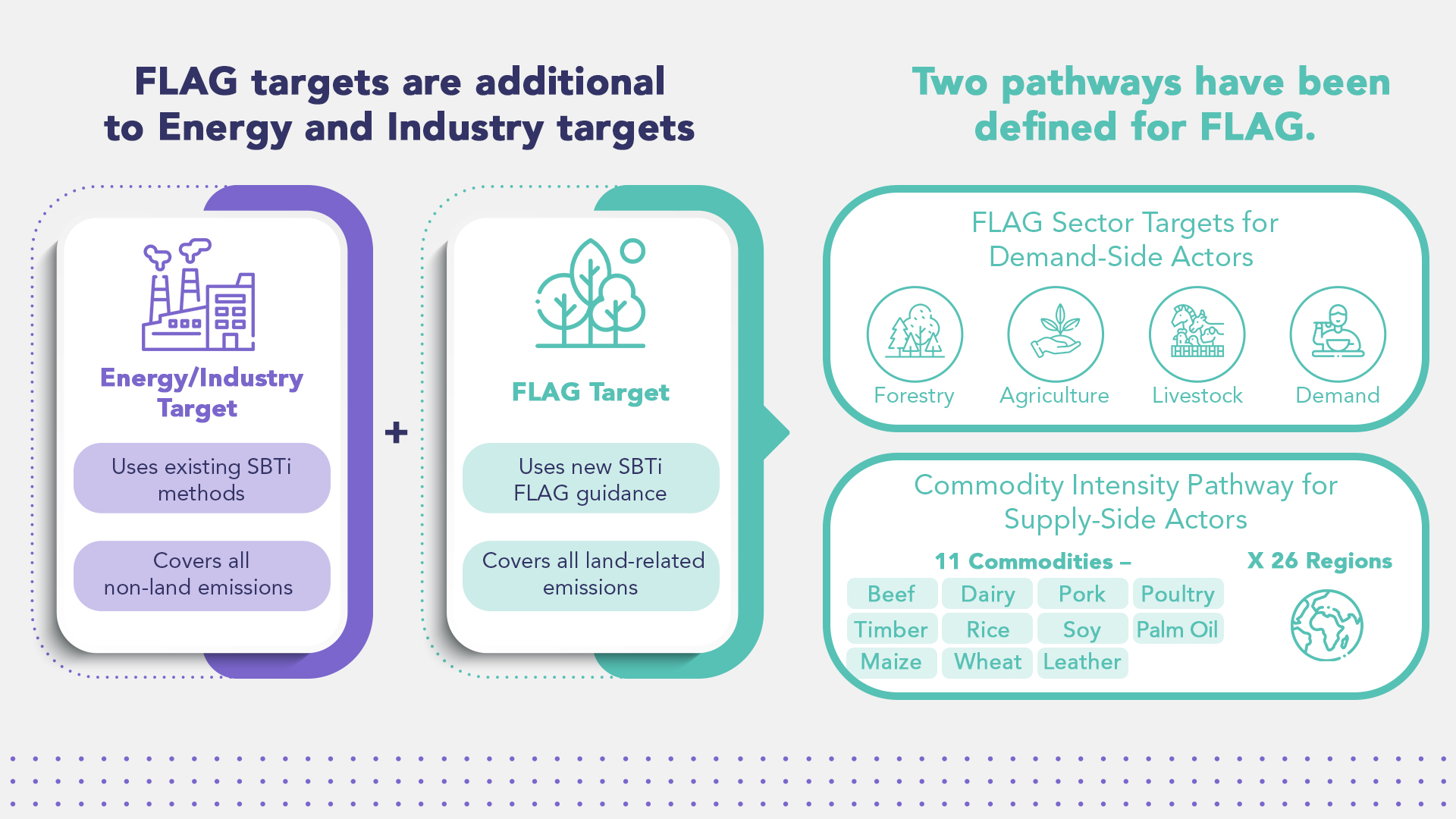 How Terrascope Supports the FLAG Sector

Data Collection: Data accuracy and EF matching:
Measurement confidence Uncertainty metrics for business and EF data
Emissions from Biogenic Sources:
1. Able to account and separate biogenic and non-biogenic related emissions
2. Able to account for out-of-scope emissions
Land-Use Change:
Able to account for LUC and non-LUC emissions
Emissions Sinks:
Able to visualise and separate carbon removal (tCO2e) on the platform
Currently performed manually (Plan for building the calculator down the pipeline).

If company meets FLAG sector threshold:
Identify whether the companies are required to set FLAG targets based on the FLAG and non-FLAG emission proportion.
Demand side VS Supply side:
Guide companies in choosing the right approach in accounting for FLAG emissions (i.e., sector or commodity, approach)
Set separate FLAG and non-FLAG targets:
Assist companies in setting FLAG and non-FLAG tagets (I.e. Accounting for both emissions independently)

Near-term targets (5-10 years):
Provide quantitative figures towards target reporting and validation
Long-term targets (> 10 years):
Provide quantitative figures towards target reporting and validation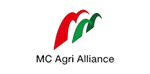 "The Terrascope Platform not only provided us with a comprehensive analysis of our indirect emission hotspots, but their team of sustainability experts also partnered with us to explore strategies for reducing emissions and ensuring our supply chain is prepared for the future."

Masayoshi Urano
CEO, MC Agri Alliance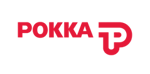 "The Terrascope platform has been invaluable in helping us understand our unit carbon emissions and identifying opportunities to reduce our carbon footprint. The insights provided by Terrascope have helped us build towards a more resilient supply chain that is better prepared for the future"

Rex Macaskill
Group CEO of Pokka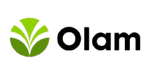 "When we piloted this new measurement system at Olam. It showed that our measurement baseline was off by around 35%. Only by understanding where we stand on the quality and granularity of our data, and by improving confidence in our measurement, will we be able to build a pathway to meet our 1.5°C targets."
Sunny Verghese
Co-founder and Group CEO of Olam