Combining Sustainability Expertise and Machine Learning to Manage Emissions Better.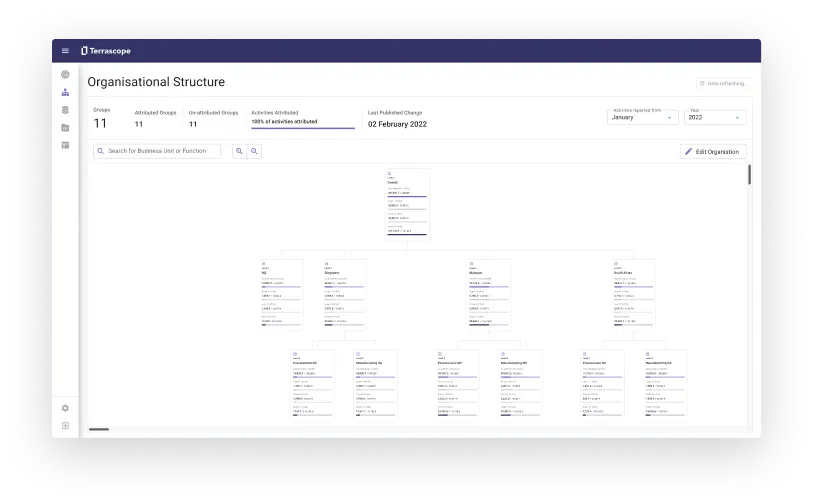 01
Speed and Repeatability
Terrascope automates laborious and error-prone processes by leveraging custom AI and ML models to ingest, process, and categorise business activity data, then match them to the most relevant emissions factors.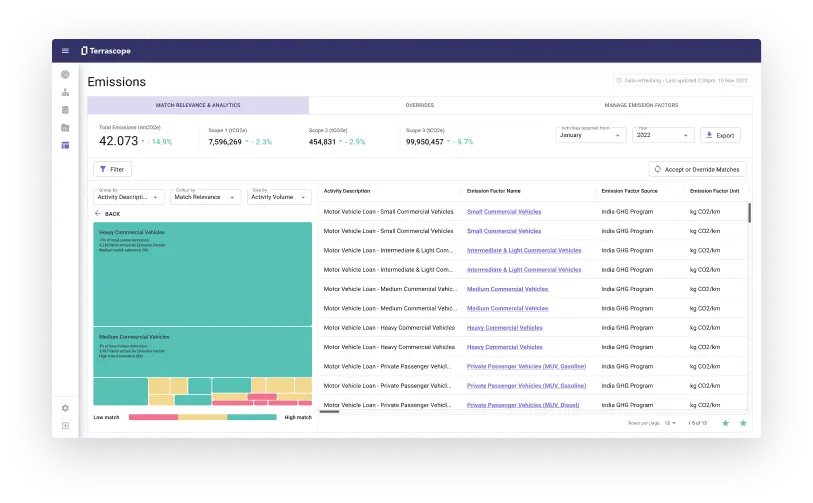 02
Accurate Emission Measurement and Management
Terrascope's proprietary data confidence methodology provides greater certainty and credibility in emissions measurement and disclosures. By highlighting areas of data uncertainty, companies can focus on efforts that reduce the biggest carbon accounting risks.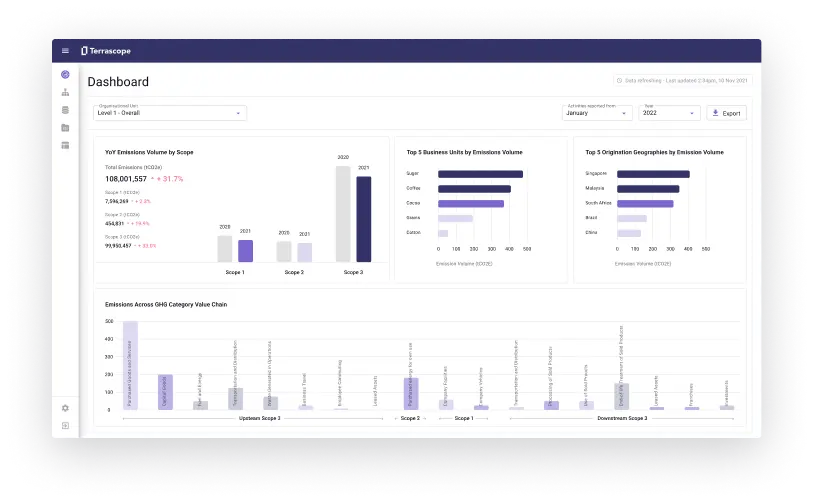 03
Analytics and actionable insights
Slice and dice your emissions by scope, geographic location, business unit and more to achieve focused insights on hotspots and next best action. Create analytics dashboards for business stakeholders and teams to drive shared ownership and collaboration for action.